Providing Cessation Services
to Tobacco Users
Through Tobacco Free Florida's Quit Your Way Program, GSAHEC offers two Group Quit programs to tobacco users free of charge: a one-time, 90 minute Tools to Quit class and a multi-session, 60 minute Quit Smoking Now class. Both programs offer education on the health effects related to tobacco use, but more importantly, they teach the benefits of quitting and what to expect when quitting. GSAHEC's Tobacco Cessation Specialists and trained facilitators guide attendees as they identify their reasons for quitting, barriers and triggers, and learn skills to cope with withdrawal symptoms.
Nicotine addiction and medications that help

Planning for the quit date
Both programs offer free nicotine replacement therapy (while supplies last), educational materials, supplemental materials for their quit day, and follow-up support.
For employers looking to save their company money:
Employers save approximately $6,112 annually in excess costs for each employee who quits smoking.¹
GSAHEC offers these free cessation programs—through Tobacco Free Florida's Quit Your Way Program—that are available for your business and your employees. Offering cessation sessions communicates your organization's commitment to a tobacco-free workplace and improving the health of your employees.
We are able to provide tobacco cessation sessions on-site or virtually via Zoom® conference to equip your employees with valuable information on Replacement Therapy in the form of patches, gum and/or lozenges. Certificates of completion are also provided that could qualify your company for reduced insurance rates.
Contact us today to schedule a session or learn more about the program!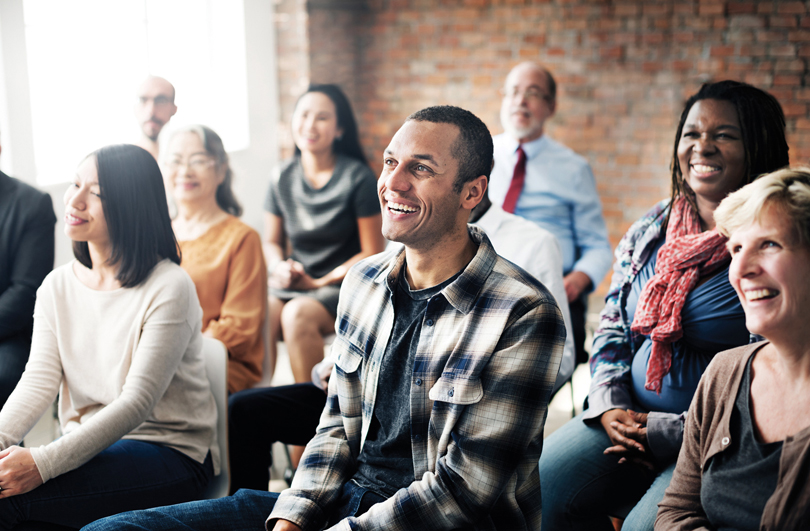 Group Quit is the in-person option of Tobacco Free Florida's Quit Your Way Program.
Gulfcoast South AHEC offers two types of sessions to help you quit: single session (meeting once) and multisession (meeting once a week for several weeks). Both sessions will provide you with the valuable tools you need to help you quit tobacco. These include: preparing to quit tobacco with a quit plan; learning strategies and skills to deal with nicotine cravings to remain tobacco free; dealing with slips; having the opportunity to share your experience with others in a friendly, respectful and supportive group setting; as well as FREE patches, gum, or lozenges, if medically appropriate.
If you are unsure of what sessions are available and would like to speak with one of our cessation specialists to find out more, click here to sign up now, or give us a call at 866-534-7909.